December 03, 2018 at 9:47 AM
BEST VAN ACCESSORIES
Vans are built with standard load areas, safety features and designs. To make them work better for your business requirements, you can add accessories to improve its safety & security, practicality and styling.
If you're buying a van from new, you can specify certain accessories to be added before it gets handed over. Alternatively, when you buy a used van it might come with the accessories you want already fitted; if not however, you will need to add any accessories you want after you've made the purchase.
We've made a list of the best van accessories you can add to your vehicle.
SAFETY & SECURITY ACCESSORIES
All vans come with some safety and security features as standard. Nevertheless, keeping your van and all the possessions inside safe while unattended is a huge concern and top priority for every van owner.
The level of basic equipment on new vans is becoming more sophisticated, but there are always extra measures you can take to make your van more secure, protect your precious cargo and tools and deter thieves from targeting your vehicle.
Heavy Duty Locks
There are various types of additional locks that you can put on your van to make them more difficult to break in to.
Deadlocks are extra steel locks that work independently from the basic door locks. They come as standard on some vans, but can be added as an optional extra or fitted to an older van.
Similarly, slam locks automatically lock the door as soon as it's closed, so you don't need to worry about pushing a button or turning a key.
Hasp locks provide a visual deterrant by covering the lock with a circular plate. They're difficult to prise open and provide an extra layer of protection to the standard lock.
Window Grilles
If your van has rear windows, a useful security measure worth considering are window grilles or blanks.
They act as a visual deterrant because it makes your van look harder to break in to, but it also stops a potential thief from getting inside to access your valuables.
GPS Tracking
In the unfortunate event that your van is stolen, fitting it with a GPS tracking system will at least give you the means of knowing where it is.
You'll be able to recover it and hopefully it will be in usable condition so that it doesn't need replacing.
This is quite an expensive security measure and typically requires a monthly subscription to a service such as the Trackershop ProFleetman.
Bulkheads
A bulkhead separates the van's cab from the load area which prevents items from flying forward into the cab area if you have to stop suddenly, swerve or are involved in an accident.
Many vans come with bulkheads as standard - if yours doesn't, it is highly recommended to have one fitted to increase its safety.
Cargo that isn't securely separated from the cab is a dangerous situation for you and any passengers.
Rear Parking Sensors
Vans are normally much bigger than cars and potentially more difficult to maneouvre, especially if they only have door mirrors.
By adding rear parking sensors, you can have a better idea of how close the van is to other objects making it easier to get into tight parking spaces or alert you when you're parked far enough away so you can still open the rear doors fully.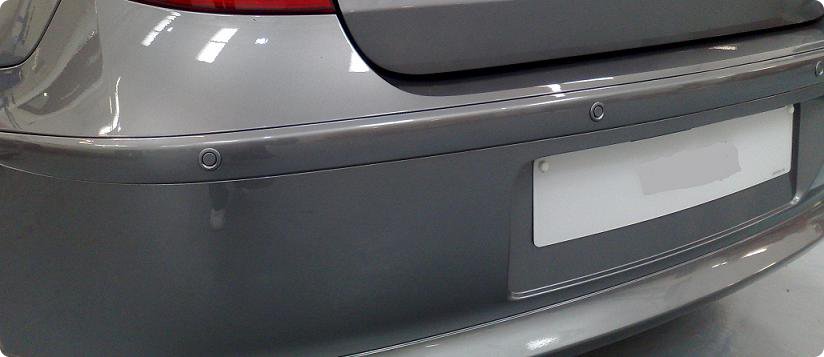 PRACTICAL ACCESSORIES
Your van is often your mobile office that you use to store all your equipment. Sometimes there isn't enough space so you need to add extra storage, or you have a lot of smaller items that need to be organised efficiently.
There are a range of practical accessories that can be added to help you carry more kit and make day-to-day life much easier.
Roof Rack / Bars
If you often need to carry oversized items such as ladders or metal pipes, you could fit a roof rack or roof bars for additional storage.
You should take the maximum weight permitted on your van's roof into consideration - this can be found in the owner's manual.
A rear ladder could also be a wise investment if you frequently carry items on the roof of your van. Typically, the ladder will bolt on to the van's rear doors and give you easier access to hard-to-reach places when loading and unloading.
Shelving / Racking
The load area of any van starts as a vast empty space that you can customise to suit your needs.
If you need to carry lots of small parts, adding some shelving with storage boxes would help to organise them efficiently.
Similarly, you could add metal racking to store heavier tools and components. If you add plastic tubs, your van can be kept tidy and organised.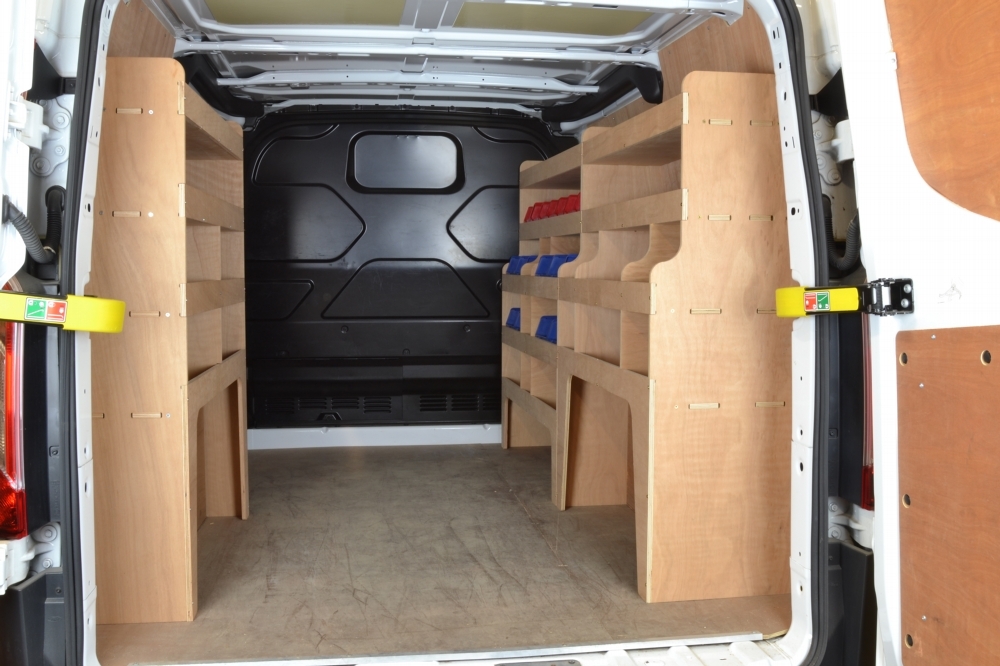 Ply-Lining
To help protect the van's interior paintwork from the scrapes and bumps of everyday use, the interior can be ply-lined.
Plywood lining keeps the inside looking tidy and is much easier to clean than the metal or plastic that comes as standard.
You can add plywood shelving to a ply-lined van in minutes because it's pre-assembled and simply screws into the existing ply-lining.
Interior Lights
A single load interior light is fitted as standard with all vans, but sometimes it just isn't bright enough.
You can add extra light units that are wired into the existing light system or use small battery-operated units that stick on the panels of the van.
STYLING ACCESSORIES
Although most van owners prioritise practicality over style, there's no harm in making your van look nicer with some styling accessories; after all, you want to make a good first impression with new and potential clients.
Alloy Wheels
A set of alloy wheels can make your van look more upmarket as well as helping to reduce the unsprung weight, making it easier to drive.
Adding these more attractive wheels will raise your profile as well as the interest of thieves, so we'd advise getting locking wheel nuts to ensure they stay attached to your van.
Seat Covers
Help to protect your cab from the rigours of working life with seat covers that can be removed and washed to maintain a pristine appearance.
As well as adding style, they're practical too because they can keep the dirt and any spillages away from the upholstery to keep the van's resale value as high as possible.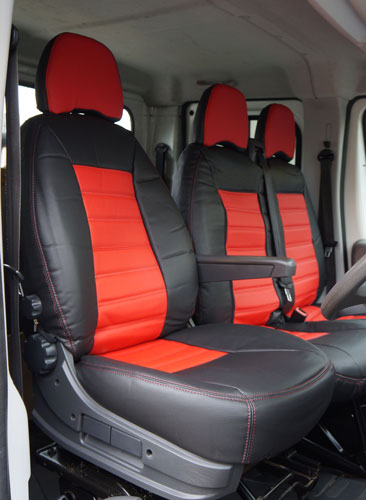 Tags: Vans Used New Accessories
Category: Advice
Back to all Blogs